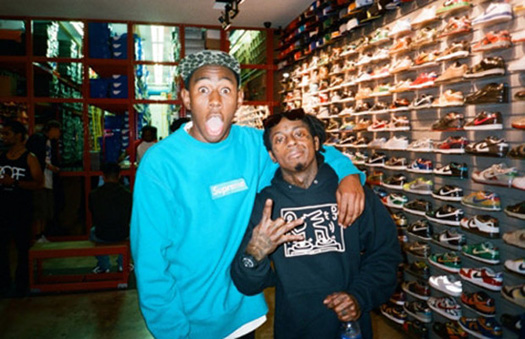 Earlier this year, Tyler, The Creator announced that he has a new collaboration with Lil Wayne on the way after they previously collaborated on "Smuckers" in 2015.
It has now been revealed that Weezy is featured on a song called "Droppin' Seeds", which will appear on Tyler's upcoming Scum Fuck Flower Boy album (what a title lol), due to be released on July 21st.
However, the track is only 1 minute in length, so people are speculating that it could be an interlude/skit. I guess we will have to wait just under 2 weeks to find out!