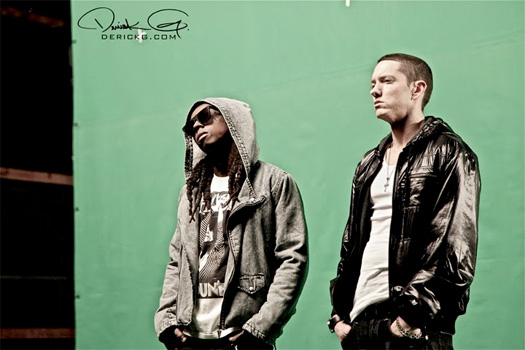 Eminem's "No Love" single featuring Lil Wayne was certified quintuple Platinum a few days ago on March 8th.
This means that the Just Blaze-produced collaboration, which can be found on Slim Shady's Recovery album, has sold over 5,000,000 units (including both sales and streams) since it was first released on June 18th, 2010.
Congratulations to both Wayne and Em on this amazing achievement. Click here to read the lyrics for "No Love" and hit the jump to re-watch the visual!