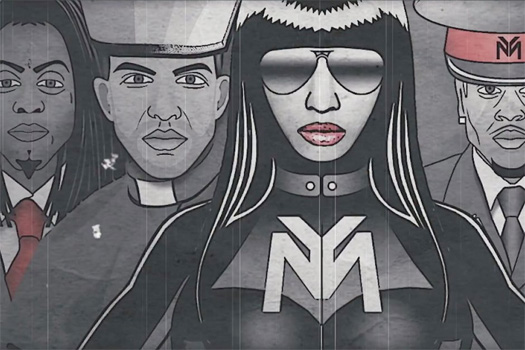 Nicki Minaj's "Only" single featuring her Young Money label-mates Lil Wayne and Drake, as well as Chris Brown is now eligible for 5x Platinum.
The Dr. Luke, Cirkut, HBM, JMIKE, and Planet VI-co-produced collaboration, which can be found on the Barbie's The Pinkprint album, has sold and been streamed over 5,000,000 times since it was first released on October 28th back in 2014.
Congratulations to everyone who was involved with "Only" on this amazing achievement. Click here to read the lyrics for the song and hit the jump to re-watch the visual!