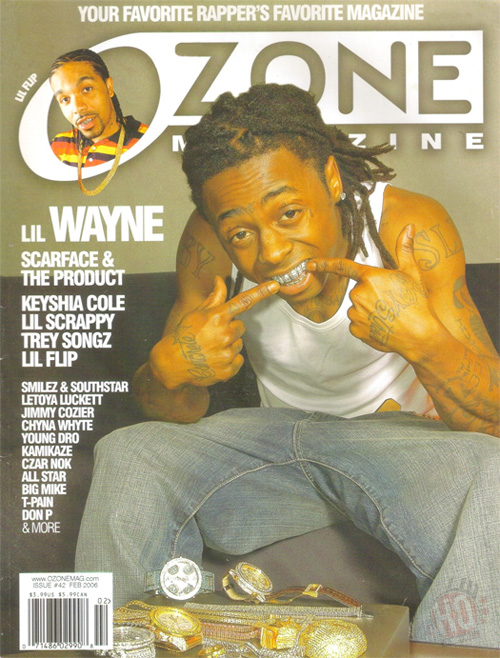 For #ThrowbackThursday today, I have decided to share scans from Lil Wayne's cover story for the February 2006 issue of Ozone magazine, which took place a few months after his Tha Carter II album had been released in stores.
In an interview with Julia Beverly for the mag, Weezy discussed everything from Hurricane Katrina (even though he was tired of talking about it), why he was not trying to be Jay-Z on his C2 album cover, wanting everyone to stop categorizing him, going to the University of Houston for Psychology classes, and deciding it was time to be a CEO.
What's going on between you and B.G.? He put out a song dissing you, and I heard you were shouting "Fuck B.G." at a recent show.
My album is in stores now, Tha Carter II, It's my fifth solo album. It's number two on the charts.

I'm sure everyone's been asking you about your relationship with Trina. Are you open to talking about that?
No.

You're trying to keep your relationship away from the public eye?
I ain't tryin'. I am.
You can check out scans from Tunechi's cover story below that also includes him talking about touring with Jeezy and T.I., creating songs for different cities and sending them to DJs, his daughter Reginae Carter and why he would not let her be a rapper because he doesn't think it is a good game for females, and much more!