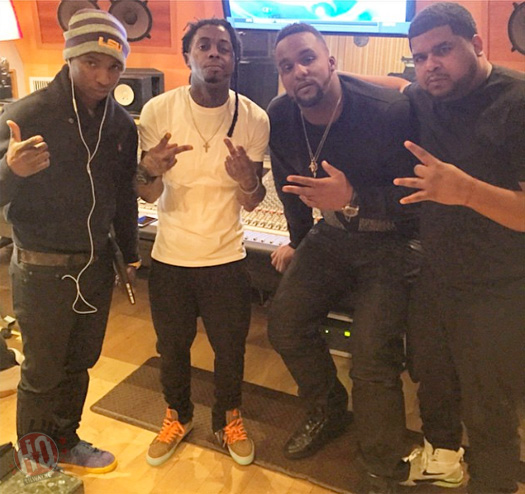 Young Money affiliate Petey, who can be seen on the right in the picture above (or his left), filmed an Instagram Live session last Sunday while he was in Houston for Super Bowl Weekend with Lil Wayne.
During this session, Petey mentioned a few things to do with Wayne, such as he will be dropping Velvet in about 2 weeks, he will be going on a national tour this year (maybe this was what Drake was talking about here), and confirmed Young Mula have signed a deal on paper with Jay Z's ROC (HoodyBaby also confirmed this news on his own Instagram Live session last month).
As this was all on Instagram Live 8 days ago, could this mean we are about to hear Weezy's forthcoming Velvet project next week? With a title like Velvet, you would think it would make sense to release it tomorrow for Valentine's Day. Let's wait and see if we will finally get a new project from Tunechi this month!