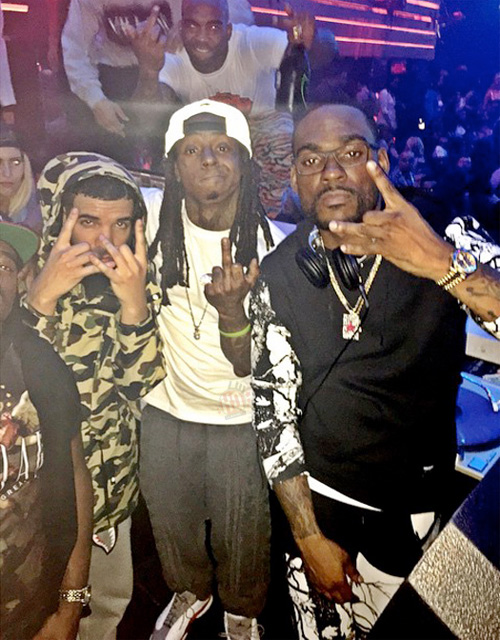 Today for #ThrowbackThursday, you can watch a funny video involving Lil Wayne and Drake that was filmed during the 2012 NBA All-Star Game at the Amway Center in Orlando, Florida back on February 26th, 2012.
The clip shows Weezy taking one of his Adidas JS Wings 2.0 "Stars & Stripes" sneakers off and holding it up in the air while the United States of America's national anthem is being sung, "The Star-Spangled Banner".
You can also see Tunechi taking out a USA handkerchief and waving it around over Drizzy Drake (who is obviously Canadian), and on top of his head. Check out the hilarious video and Drizzy's reaction after the jump below for #TBT!