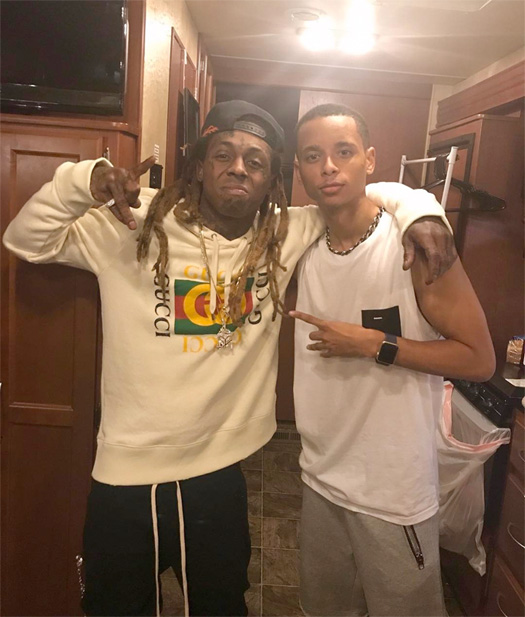 Lil Wayne and Birdman's son Brian Williams.
Lil Wayne headlined the 3rd annual Rolling Loud music festival at Bayfront Park in Miami, Florida on May 5th.
For his full set, Weezy performed "Mr. Carter", "Got Money", "I'm Goin' In", "John", "Believe Me", "Bitches Love Me", "Rich As Fuck", "Go DJ", "HYFR", "Lollipop", "Mrs. Officer", "Every Girl" with Mack Maine, "The Motto", "Back That Azz Up", "I'm Me", "Drop The World", "Steady Mobbin", "No Frauds", "A Milli", "No Problem", and "No Worries" live.
This is also the concert when a guy ran on stage during Tunechi's set and the "Goon Squad" got him quickly. You can watch Tune's full set in a clip after the jump below. Wayne also shares a letter his 7-year-old son Cameron Carter wrote to Donald Trump before performing "A Milli"!