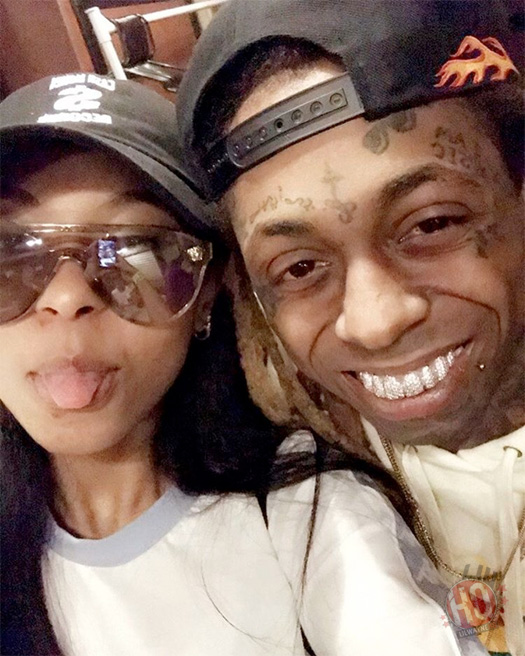 Lil Wayne and Birdman's daughter Bria Williams.
On May 5th, Lil Wayne headlined the 3rd annual Rolling Loud music festival at Bayfront Park in Miami, Florida.
During Weezy's set when he was performing "Lollipop" live, a kid jumped on stage and ran across it before the "Goon Squad" caught the guy and gave him a beating.
You can check out some footage of this go down after the jump below. HoodyBaby with the kicks!