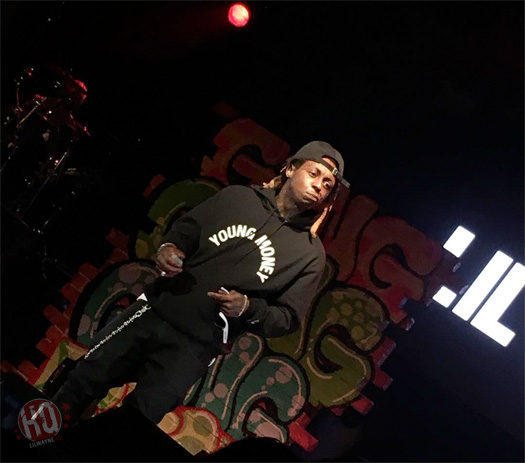 Last night, Lil Wayne ended his concert early at the Revolution Concert House and Event Center in Garden City, Idaho.
Some idiot decided to throw a water bottle on stage as Weezy was performing "A Milli" live to which made him stop the music and call his Goon Squad to the stage, which consisted of his bodyguard, Mack Maine, Petey, Gudda Gudda, T@, and HoodyBaby.
Tunechi then threw up his middle finger to the crowd and walked off stage. You can check out some footage of what went down in the clips after the jump below. Things just don't seem to go well for Tune in Idaho as the last time he performed there he got arrested and taken to Ada County Jail!
Photo credit: George Xin.