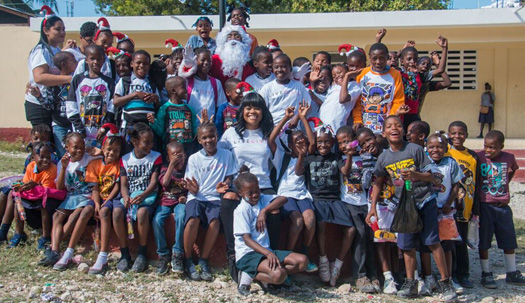 Karen Civil and her Live Civil brand partnered up with Lil Wayne on Friday (December 18th) to help give over 500 students in Haiti a happier holiday season with a Christmas Giveaway.
The students were each gifted an outfit from Weezy's clothing line TRUKFIT, a Live Civil Thinking Cap from Karen Civil's partnership with New Era, a book from Scholastic Corporation, and also a surprise visit from professional boxer Andre Berto – who dressed up as Santa Claus.
You can read what Tunechi said about giving back to Haiti and see some photos from Karen's Christmas Giveaway after the jump below!