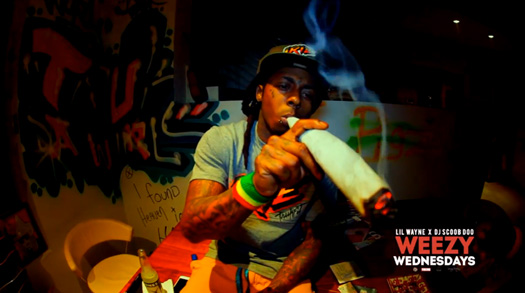 In this post, you can watch episode 6 of Lil Wayne's "Weezy Wednesday's" series.
During this episode, we can see the Young Money artists attending the Nice Kicks store in Austin, Texas for SXSW Weekend, Mr. Carter performing live at the Illmore on March 15th, and behind the scenes footage from the "Moment" studio session.
Click here to watch episode 5 of "Weezy Wednesday's"!