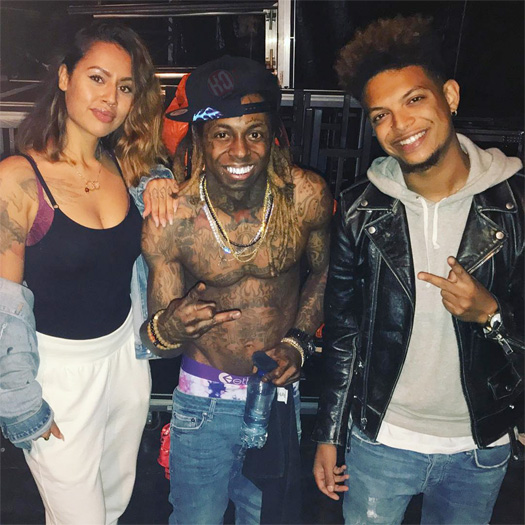 Like the past two years, Lil Wayne phoned Wild Wayne all the way from Stuttgart, Germany for an interview with New Orleans radio station Q93 to promote his 3rd annual "Lil Weezyana Fest", which will be taking place next Friday (August 25th).
During their conversation, Tunechi spoke on visiting a dope skate park in Amsterdam, his new Young Money artist Jay Jones, if he ever gets tired of rapping, the "Loyalty" song off In Tune We Trust, Edward Buckles' tribute documentary on himself, and more.
Weezy also revealed that there will be special guests at this year's "Lil Weezyana Fest" and Nicki Minaj will be there "if she feels like it". He event mentioned that "Like A Man" was a song he recorded years ago, but ONHEL re-did the beat, so they decided to put it out.
Of course the interview wouldn't be complete without Wayne giving an update on his upcoming Tha Carter V album to which he said the project is "ready" and he could release it at any time, but he wants to drop it the right way as us fans deserve that!