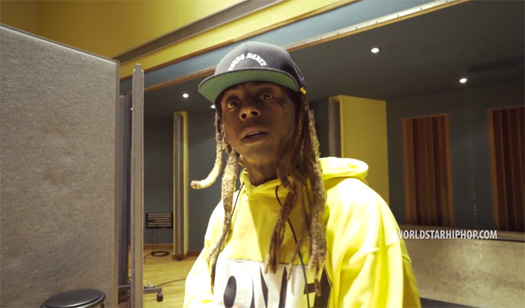 Here is the official music video for Lil Wayne's "Loyalty" song featuring his Young Money artists Gudda Gudda and HoodyBaby.
The visual, which was directed by Andres Zambrano, was shot at The Hit Factory Criteria Recording Studios in Miami and includes an appearance by Mack Maine.
You can find "Loyalty" on Weezy's In Tune We Trust EP and the T@-produced song could also appear on the upcoming L.A.T (Loyalty Amongst Thieves) project!