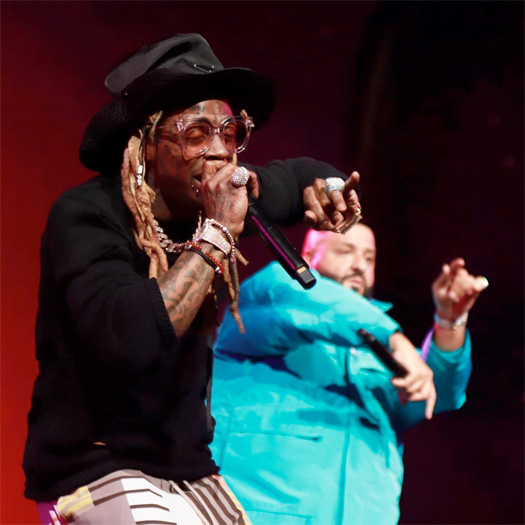 Lil Wayne was the special guest on episode 1 of DJ Khaled's brand new podcast dubbed "The First One", which premiered on Amazon Music.
During their 45-minute conversation, Weezy spoke on his very first rap group with B.G. called The B.G.z, going by the name Baby D, first meeting Birdman, his "Block Burner" song, being influenced by Missy Elliott in the Hot Boys days, and more.
Around the middle of the discussion, Tunechi revealed he has been sent 3 old-school hip-hop beats to spit over for his next project (presumably No Ceilings 3) and 2 of them are: "Ether" by Nas and "Takeover" by Jay Z. However, after a quick Google, Tune realized he already did a freestyle over "Ether" on SQ1.
Wayne also talked about his favorite verse, his top 5 rappers, his top 5 anthems, the "We Takin' Over" verse, creating the "Best Rapper Alive" song off Tha Carter II album, his The Suffix mixtape that was hosted by Khaled, and confirmed there will be another album in Tha Carter series. You can check out the full episode after the jump below!