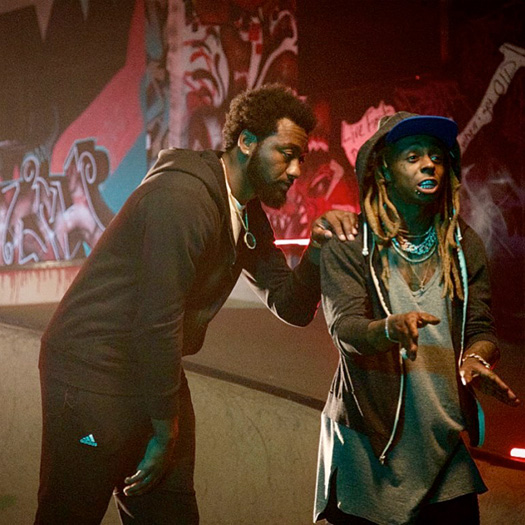 2 months ago, we saw a clip of Lil Wayne and John Wall shooting videos for "30 Minutes To New Orleans", "3 Peat" and "6 Foot, 7 Foot" at the private TRUKSTOP skate park in Miami, Florida.
It turns out that Tunechi and the Washington Wizards player were interviewing each other about hip-hop and NBA, which we will be seeing soon with Bleacher Report. Tune even jokingly said Wall has retired from basketball and is now signed to Young Money as a rapper!
BallIsLife have also released some behind the scenes footage of what went down during John and Weezy's meet for season 2, episode 6 of their "Summer of Separation" series that you can watch below (starts at the 7:30 mark).