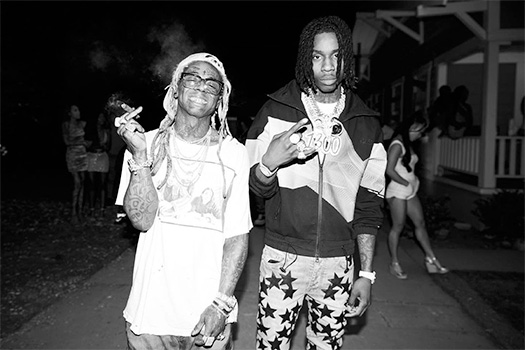 Polo G recently sat down with the L.A. Leakers Justin Credible and DJ Sourmilk for a "LIFTOFF" interview on Power 106 to promote his new album, Hall Of Fame.
Around the 3:00 mark of their convo, Polo discussed how Lil Wayne outshined him on his own "Gang Gang" song, as well as how he hopes to get the chance to collaborate with Wayne on another track again so that he can get his own back.
"When I sent it to him [Lil Wayne], and he come in that bitch, do a 16, and do my hook over, it's like he take my shit over!"
You can check out the Chicago rapper's full interview in the video after the jump below! Are you still playing "Gang Gang"?