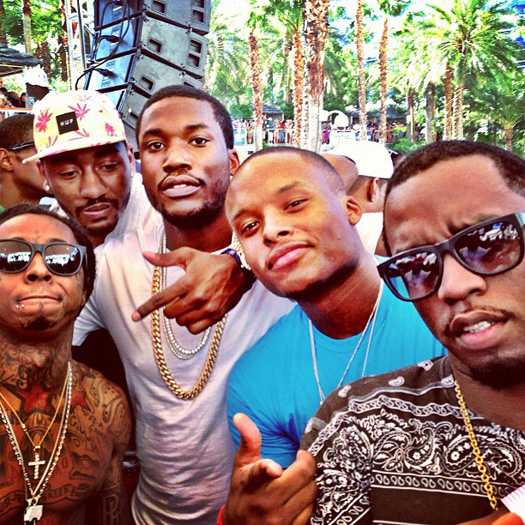 DJ sourMILK and Justin Credible recently chopped it up with Meek Mill in Los Angeles, California for their Power 106 "LIFTOFF" radio show, which you can watch in the clip below.
At the beginning of the conversation, Meek mentioned that he had just come from a studio session with Lil Wayne and they were recording some "fire". He also said that he is inspired by Tune after watching him work all night every night, even though he is rich!
There is no word just yet on which project they were recording music for, but it could of been Weezy's upcoming Tha Carter V album or Dedication 6 mixtape, or Mill's forthcoming Dreams Worth More Than Money album.