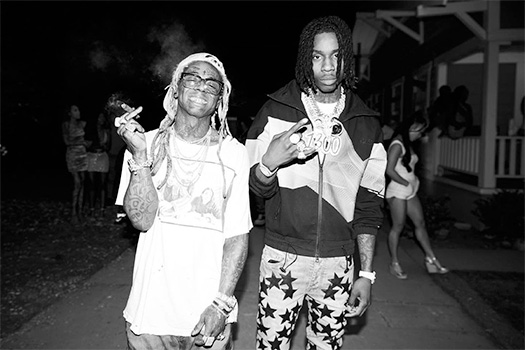 Since 2019, Polo G has praised Lil Wayne in numerous interviews by calling him his G.O.A.T. and main influence, and now the two of them have a collaboration on the way.
The Chicago rapper has took to social media to announce that he will be releasing a new single and music video this Friday (May 21st) called "Gang Gang", which will feature Wayne and appear on his forthcoming Hall Of Fame album.
You can check out some behind the scenes footage from the "Gang Gang" video shoot after the jump below! Are you looking forward to hearing this collab?