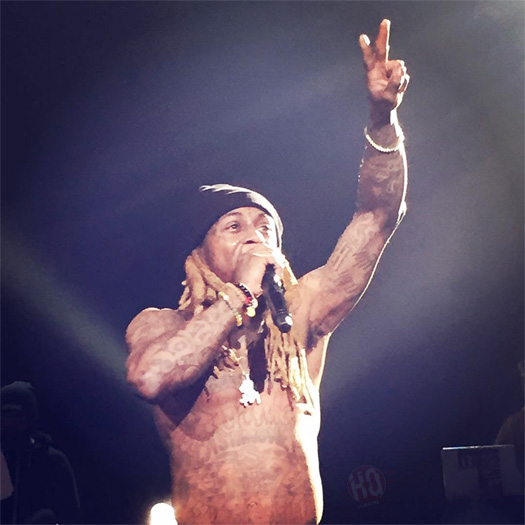 I previously posted up a video of Lil Wayne headlining the "Mile High Smoke Out" show in Denver, Colorado at the Bellco Theatre on February 24th.
During this concert, we saw Weezy get angry at a fan for throwing money on stage as he was performing "Ride For My Niggas" before getting him kicked out:
"Nigga do I look like a stripper? The fuck you throwing money on stage for you pussy ass, I'll make a nigga smack your bitch ass right now! Ayo, let's get this bitch-ass nigga from out of here."
Some better quality footage of this situation has surfaced online and you can check it out after the jump below!