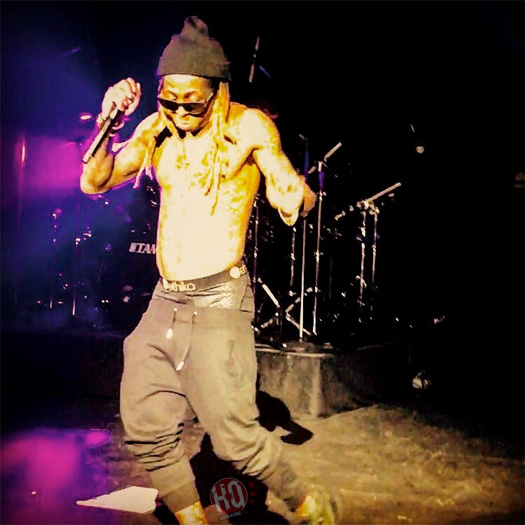 Last month on February 24th, Lil Wayne headlined the "Mile High Smoke Out" concert at the Bellco Theatre in Denver, Colorado.
While Tunechi was performing "Ride For My Niggas" live, someone in the front row decided to throw money at him on stage, which resulted in Tune getting mad at the fan and getting him thrown out of the show:
"Nigga do I look like a stripper? The fuck you throwing money on stage for you pussy ass, I'll make a nigga smack your bitch ass right now! Ayo, let's get this bitch-ass nigga from out of here."
You can check out some footage of this go down in a clip after the jump below, courtesy of Jordan Carreras.