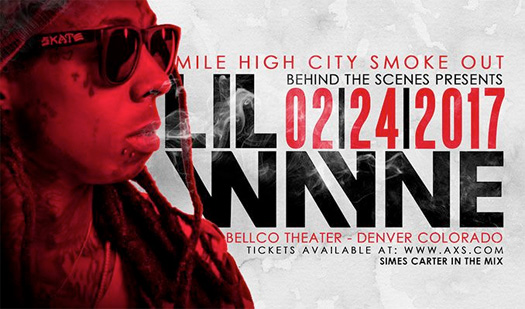 Lil Wayne will be headlining the "Mile High Smoke Out" show next month after previously headlining the 4/20 Rally music festival last year.
The concert will be taking place from 8:00PM at the Bellco Theatre in Denver, Colorado on Friday, February 24th.
If you wish to attend "Mile High Smoke Out" and see Weezy perform live, click here to order your tickets online that are now on sale from $45.00 to $105.00!