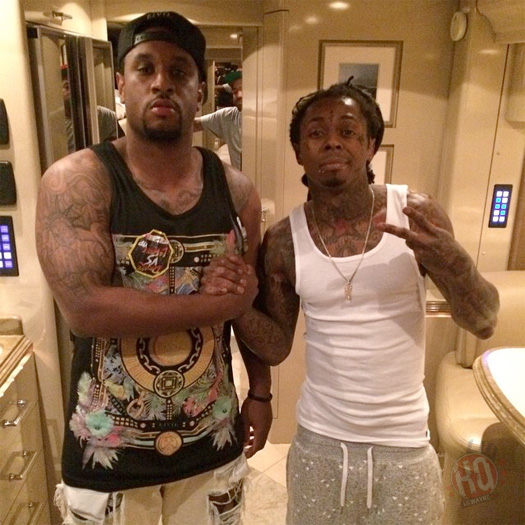 According to TMZ, Lil Wayne suffered a seizure during a flight that forced his private plane to make an emergency landing at Eppley Airfield in Omaha, Nebraska on Monday afternoon.
Tunechi was flying from Milwaukee to Los Angeles as he is due to make an appearance at the E3 video game conference today. TMZ are also reporting that the paramedics are on the airstrip right now, but Tune is refusing medical treatment.
Similar incidents to this happened a couple of times in 2013, which I am sure you all remember. Weezy did reveal in a radio interview that he is epileptic and suffers from seizures regularly. The story is still developing, but hopefully Wayne is all good. Hit the jump to listen to the audio of the dispatch call!
UPDATE: Lil Wayne has suffered a second seizure and has now been transported to a local hospital by ambulance. You can watch him being stretchered into the ambulance by medics below.
UPDATE #2: Mack Maine has tweeted Wayne is doing okay!