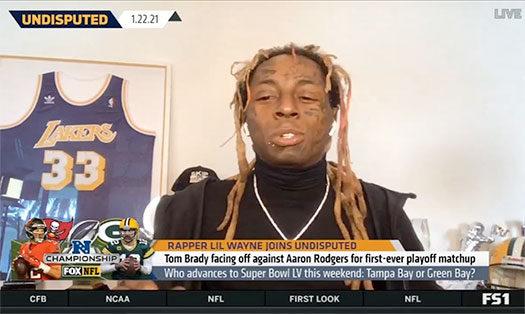 After his appearance on the sports talk show last week, Lil Wayne made another virtual appearance on Fox Sports 1's "Skip and Shannon: Undisputed" yesterday that you can check out below.
While on the show, Tunechi talked all about the Tampa Bay Buccaneers vs. Green Bay Packers NFL game tomorrow, which he says he will be in attendance and if the Packers win, he will go on Instagram Live on the flight back.
Weezy also spoke on Tom Brady vs. Aaron Rodgers and revealed what the Packers players' reaction was to hearing the new version of his "Green And Yellow" song for the first time. In a tweet, Skip Bayless confirmed a music video has been filmed for the track, so hopefully we get to see that soon!