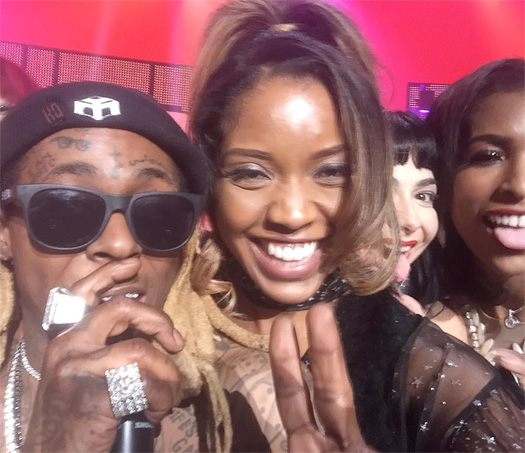 Over the weekend on January 28th, Lil Wayne attended and performed live at the 35th annual Adult Video News (AVN) Awards at The Joint inside the Hard Rock Hotel & Casino in Las Vegas, Nevada.
During the first part of his set, Weezy performed "I'm Goin' In", "Got Money", "John", and "6 Foot 7 Foot" live in some Dedication 6 apparel.
Not long after, Weezy came back out to perform "A Milli", "Lollipop", "Mrs. Officer", "Pop That", and "The Motto" live.
Tunechi had some help when he started to perform "Pop That" as at least 30 porn stars came up on stage to dance with him while he performed.
"Ayo T Lew, I died and went to heaven"
You can check out some footage from Tune's live performance at the "Oscars Of Porn" in a video after the jump below. The ending is hilarious!