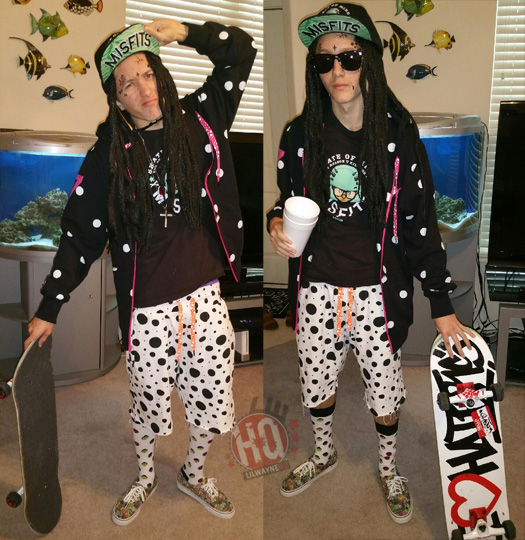 Like I have done in the previous years (2014, 2013, and 2012), in this post you can see some pictures of fans who dressed up as Lil Wayne for this year's Halloween.
If your photo is not included in this post and you dressed up as Weezy for Halloween on Saturday, then please send me an e-mail and I will add it up.
Hit the jump to check out pics of the Tunechi fans who dressed up as him! Also don't forget to leave a comment below with who you think had the best Tune costume!