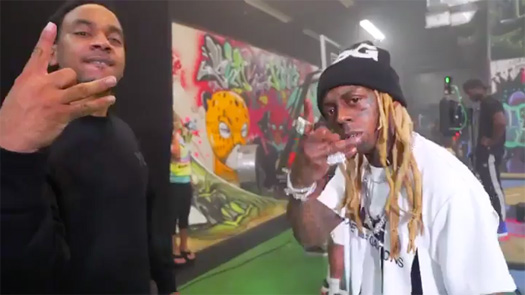 Euro recently chopped it up with Vibe magazine about his latest album, Don't Expect Nothing, and working with his mentor Lil Wayne.
During their conversation, Euro revealed he has set up his own company with his own funding to release new music, but Young Money is still his "family".
The Providence rapper also explained why Tunechi is the only feature on his project with "Talk 2 Me Crazy". You can read exactly what Euro said about Weezy and Young Mula below!