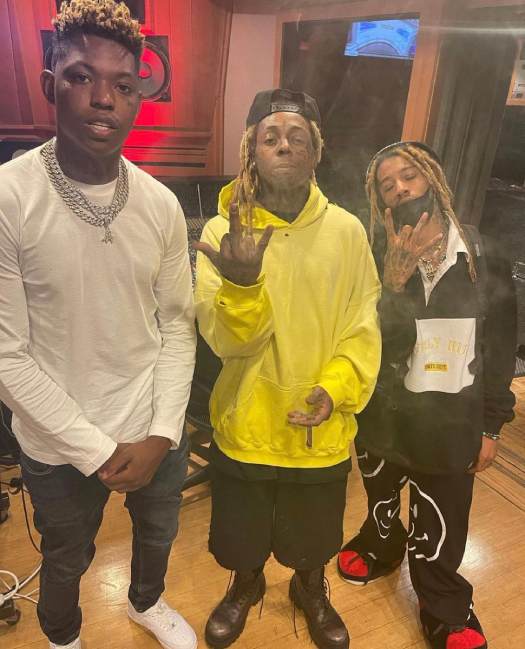 Yung Bleu stopped by Hot 97 a couple of months ago to chat with Nessa on her "Nessa On Air" radio show, which you can watch below.
Around the 10:00 mark of their conversation, Bleu talked about having great chemistry with Lil Wayne, how Wayne is selfless and he will genuinely do anything to see you win, having 5 to 6 unreleased collaborations with him, and how he can see why Drake and Nicki Minaj have got to where they're at from being under Weezy.
The Alabama music artist also mentioned Tunechi is not a disappointment to meet when asked about the "never meet your idols" saying, if he ever thought he would be close to Tune when listening to him while growing up, and much more!