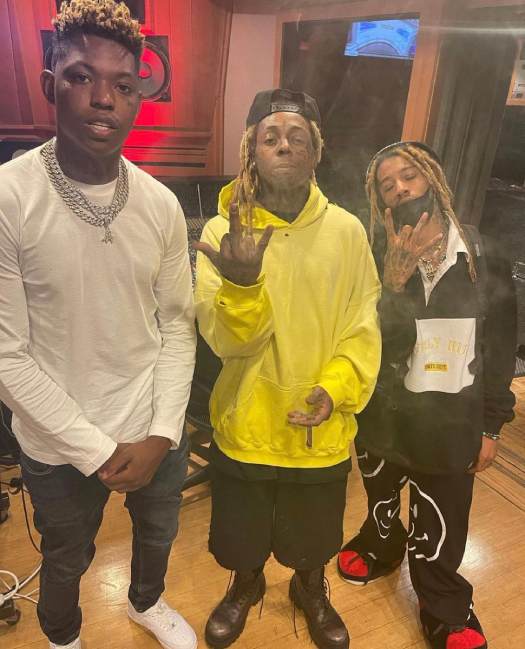 Yung Bleu recently participated in an interview with Zane Lowe on Apple Music to promote his new album, TANTRA, available on streaming platforms now.
In their conversation, Bleu discussed collaborating with Lil Wayne on their new song "Soul Child" and how the track came together.
You can read exactly what the Alabama music artist said after the jump below and listen to their full convo on episode 417 here! Are you still playing the song?
"Just me, you know what I'm saying? Just going, not going a normal route of a hook and a verse. You know what I'm saying? Just let it being the normal, what people think when you think of a me and Wayne track. Kind of just paying homage to the way Wayne like to record and Wayne just say a lot of stuff on the beat and then you usually have to go in there and just make a hook. So that's kind of how I approached the song, you know what I'm saying? It was just beautiful to that way of just seeing us come together, like two different spectrums of music and just putting it together to make a hard ass track."