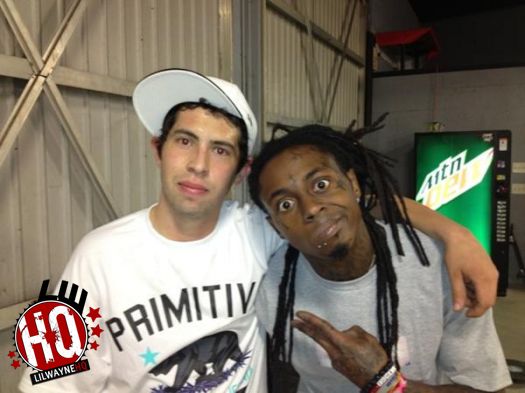 According to Lil Wayne's best friend and manager, Cortez Bryant, the second single off Weezy's upcoming I Am Not A Human Being II album will drop tomorrow on Dedication 4.
"In a giving mood today Since I pushed back D4 For #teamtunechi fans I'm going to release the next single for IANAHB2 on D4 tomorrow!!" – Tez
I'm pretty shocked at this decision, because normally a single would be released on iTunes so that us fans can purchase it and support Wayne, not put out on a mixtape for free. Unless they plan on putting DJ Drama's tags all over the single or just dropping a snippet, so that the CDQ version can be bought on iTunes at a later date. Anyways, this is still great news and has got me even more hyped for tomorrow!
Check back on LilWayneHQ.com tomorrow at around 4PM EST to download the fourth installment of Dedication 4. Tune's I Am Not A Human Being II album currently does not have a release date, but you can watch the music video for the first single here.