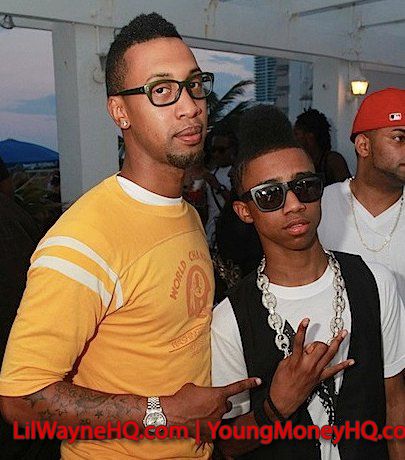 Lil Wayne's, Drake's and Lil Twist's manager, Cortez Bryant, speaks on Weezy's Tha Carter IV album in VIBE Magazine's latest issue which hits newsstands later this week. You can read the excerpt below courtesy of UHTN, and if you missed what Birdman said about the album earlier today, then you can read that here!
Before Lil Wayne went to jail he told me, "When I'm gone, I don't want my fans to feel like they miss me." So he gave me Tha Carter IV before he went in- 20-something songs. Gee and I listened to them, but as time went on- I talk to Wayne everyday- it inspired me that he'd been writing inside. So I decided I wanna brand Carter IV as that Wayne the world's been waiting to hear. It's now gonna be all fresh-out-of jail material. Tha Carter Brand is so large I wanna make sure we don't go backwards.
So basically, I think what Wayne's team are gonna do is put 10 of the songs from what Wayne gave Tez on the I'm Not A Human Being EP (dropping September 27th), and then when Wayne gets out of prison he will re-do all of Tha Carter IV album. We have already heard one song from the EP and we know for a fact that Lil Twist and T-Streets will be featured on there. There are also some rumors going around that a new version of "Told Y'all" and a new version of "I'm Not A Human" will be on the EP along with the "30 Minutes to New Orleans" track (but using a different beat). Hit the jump to see a list of the producers for the EP.
• Infamous ("I'm Not A Human" and maybe other tracks)
• Kane Beatz ("Right Above It" and maybe other tracks)
• Boi-1da
• The Olympicks (maybe "30 Minutes To New Orleans" new beat)
• Cool & Dre
• Develop
• Street Runner