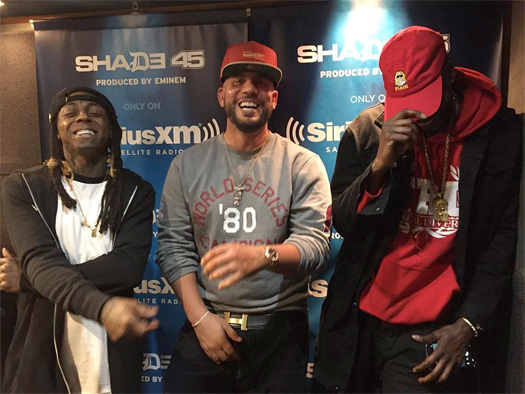 DJ Drama recently participated in a game of "Complex Brackets" with Brian "B.Dot" Miller, which consisted of himself reviewing his "Gangsta Grillz" catalog and choosing his very best mixtape from the series.
From a 16-seed bracket that included Lil Wayne's Dedication 2 and Dedication, Jeezy's Trap Or Die, Chris Brown's In My Zone, Meek Mill's Dreamcashers 2, T.I.'s Down With The King, and more mixtapes, Drama got it down to just 2 – Dedication 2 vs. Trap Or Die and it was Wayne who came out victorious.
During the game, Drama also mentioned Dedication 2 was so big at the time in 2006 that it made The New York Times' "Top 10 Albums Of The Year" list, as well as confirmed Dedication 7 is still happening… but very unconvincingly. Do you agree with D2 being the best "Gangsta Grillz" mixtape of all time and do you think D7 will actually ever happen?