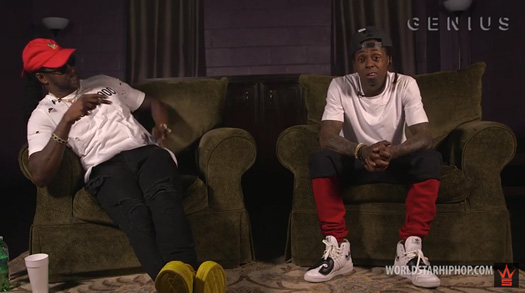 Here is another bonus clip from Lil Wayne and 2 Chainz' interview with Genius, which took place backstage at the "TIDAL X: ColleGrove" show in Atlanta, Georgia last month (March 30th).
In this video, Tunechi and Tity Boi chat all about sneakers and what their favorite shoes to wear are. Tune reveals he doesn't know too much about Jordans, but he does wear Vans a lot because he loves to skate.
Hit the jump to check out the new bonus clip!