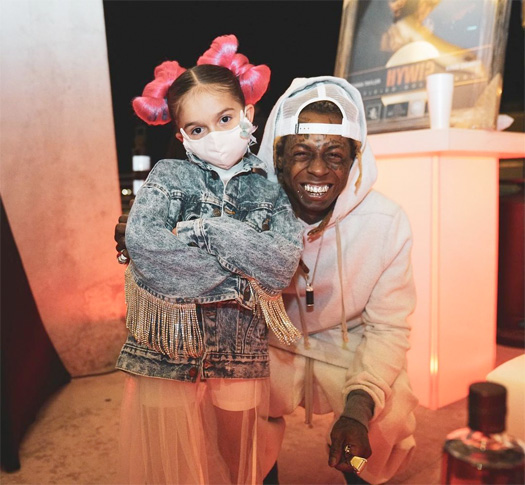 On Friday (July 9th), Nicki Minaj chopped it up with Lil Wayne during an Instagram Live session, which you can watch in full below.
One of the best things to take away from the conversation was how Wayne reacted to when Nicki told him his "Seeing Green" verse was ranked #5 of 2021 by Complex: "That sucks… I'm colder than every f*ckin' rap verse that was released this year".
Tunechi even confirmed he did not get married to Denise Bidot after his tweets were misconstrued back in April. He says the tweet was about his sons' new rap group, who have now changed their name from The Carters to The Carter Boys.
Also in their convo, Weezy discussed his mindset when recording his recent feature verses, how it feels to inspire the new generation of rappers, and his favorite position in life and in the bedroom, as well as share a video to Minaj from himself and Taylen Biggs!