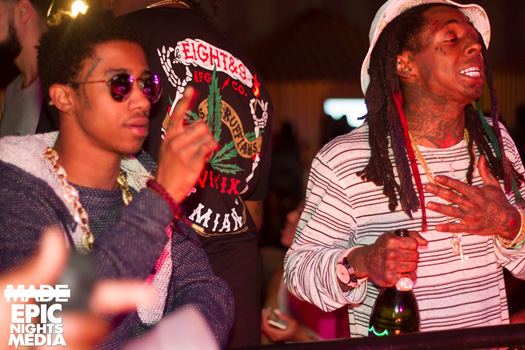 We first heard about this collaboration and a preview back in November last year, now we can hear the full version of Lil Twist's "Nerve" song featuring Lil Wayne and Fooly Faime.
The track, which was produced by Scorp Diesel, appears on Twizzy's brand new mixtape, Young Carter.
You can listen to "Nerve" after the jump below!