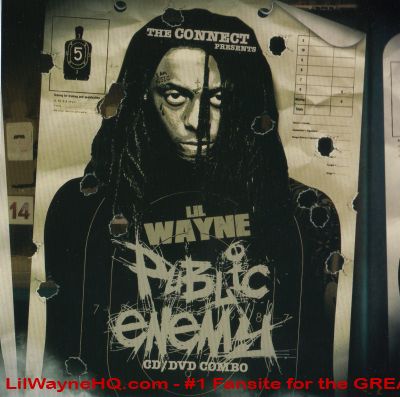 Finally the Lil Wayne "Public Enemy" mixtape is here, but unfortunately it is not what we were all expecting as there was only two exclusives on the tape and they had DJ tags on them 🙁 I wasn't going to post it, but I know a lot of you all wanted it to download, so I have posted the whole mixtape available for download below. Click on the picture above for a larger view of the front cover and if you just wish to download the exclusives, click here for "Another Planet" or here for "Fuck Me".
Download: Rapidshare
Password: www.lilwaynehq.com
Enjoy and click continue below to view the back cover/tracklist: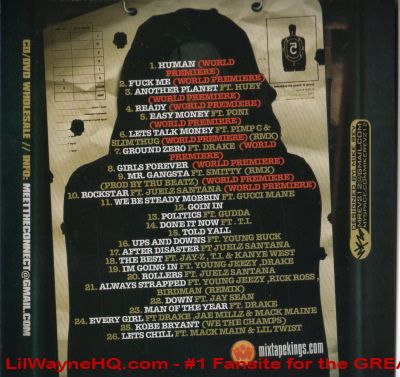 Click on the back cover for a larger image and like I said before, there was only two exclusives on this mixtape, so don't be fooled by the "(World Premier)" next to the songs name on the cover and fake features such as Drake for "Ground Zero" when we all know it is Tyga. Also a few of the songs on the tape are blends such as "The Best" with Kanye West, T.I. and Jay-Z.