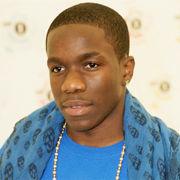 Fellow short stuff Lil Wayne has invited the chart-topper to support him when he tours the US.
Tinchy – whose next single, You're Not Alone, is out on October 26 – was recently flown out to the States and wined and dined by labels and rap heavies there.
Now offers to work with him are pouring in thick and fast.
A source said: "Tinchy is being taken very seriously over there, which is rare for a Brit rapper."
"A lot of important people in the hip-hop world think he's the best thing to come out of the UK in a long time."
I know the UK peeps on this website will know Tinchy a lot more than the US peeps, but what do you all think of this ❓ Will he follow his UK friend Jay Sean and join Cash Money Records ❓