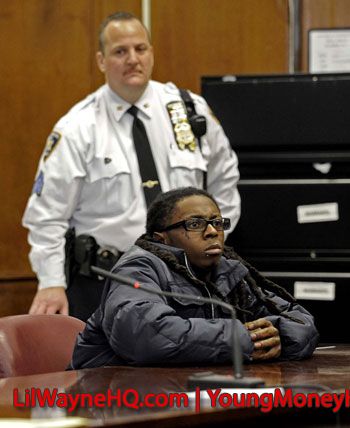 Got some great news here! Lil Wayne's sentencing has been postponed until March 2nd due to dental surgery (probably something to do with his grill looks like it was something to do with a cracked tooth). Read what J-Rod from MTV and Mack Maine said on Twitter below:
Case adjourned again due to dental surgery Lil Wayne will have. New date March 2nd. More soon at MTVNews.com. RT plse.
Extension till march 2nd!!!!! Thanx for da prayers LOVE y'all…and Wayne said thanx for da prayers too..ym!!!
Sill bad news that Weezy is going to prison, but at least he is free for another 3 weeks!!!