Here are some photos of Lil Wayne and his 'Father', Birdman shooting the music video for Playaz Circle's "Big Dawg" single. Mack Maine and Lil Chuckee are also on the set, so maybe they will make a cameo in the video and DJ Scoob Doo was also there – maybe he is getting footage for The Nino Brown Story Part 3? Also at the bottom of this post, you can see Weezy's new tattoo on his neck (if you haven't already seen it).
Shouts to I'mTrill, and hit the jump to see more pictures: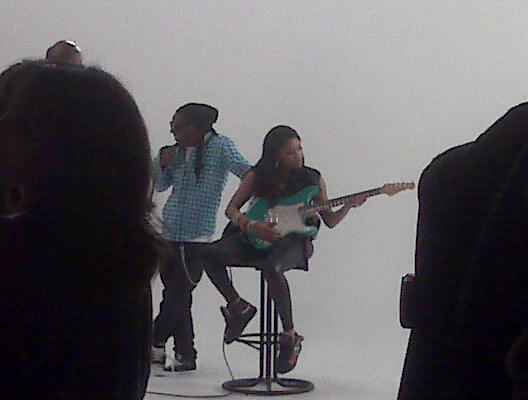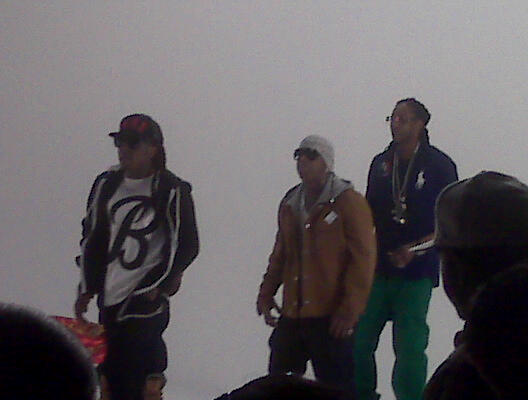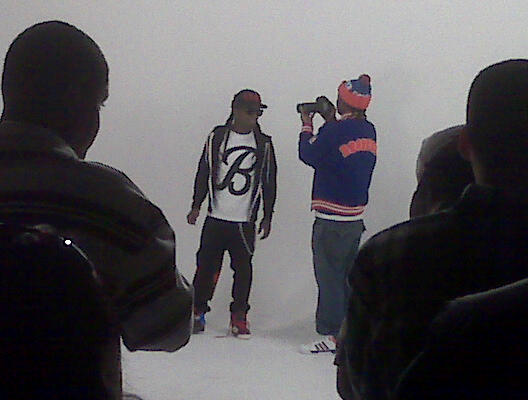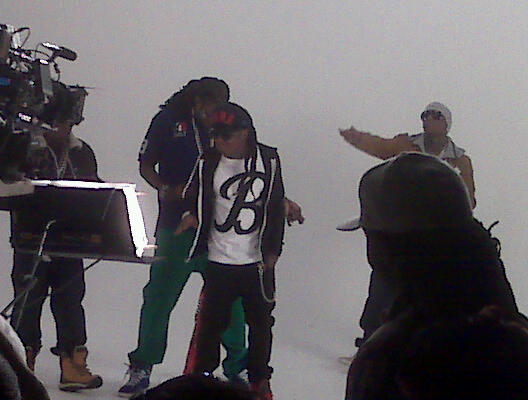 If you haven't seen Wayne's latest tattoo yet, then you can see it below. He has got a pistol tatted on his neck and I am not 100% sure what it symbolizes… could it be something to do with his gun charge? This is also why he changed his lyrics when performing "Forever" at The Grammys: "Pistol on my neck, you don't wanna hear that thing talk". Leave a comment below with your thoughts on this tattoo.