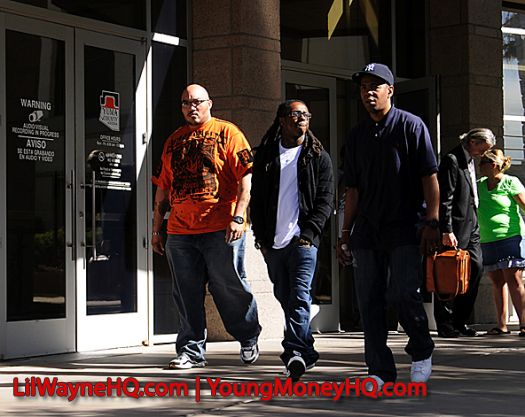 Jailed rapper Lil Wayne has to face the music again – without his music.

The rap mega-star was busted yesterday for "music contraband" – a charger and ear phones for a watch that doubled as a digital music player.

"He was found with a charger for an MP3 player and unauthorized earphones," in his Rikers Island cell, a source said.

Authorities seized the music pieces at 8AM after a prison rat tipped off officers, who found the music contraband in foil and a bag stuffed in Lil Wayne's trash.

A subsequent search found another inmate in the same wing with the accompanying music player, sources said.

Ironically, before Wayne went behind bars, the rapper told Rolling Stone that he planned to keep working while in prison: "I'll have an iPod, and I'll make sure they keep sending me beats." – NYDaily
Basically someone snitched on Weezy telling the Rikers Island guards that Wayne was hiding an MP3 Player and headphones in a garbage can by his cell. I hope this doesn't add any more time to Tunechi's sentence.
Previously: Did An Ex-Riker's Guard Get Fired For Trying To See Lil Wayne?