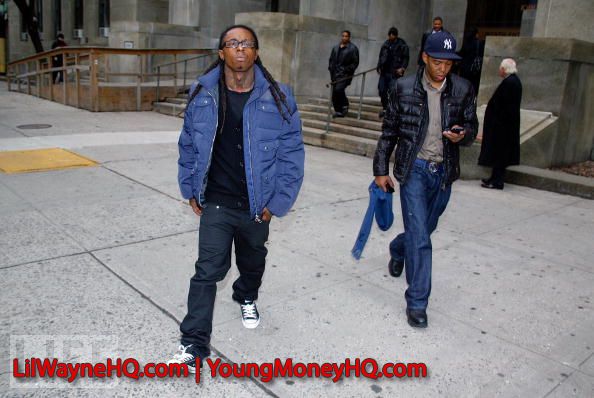 Lil Wayne will have to wait an additional day before he returns home, a Rikers Island corrections officer told MTV News on Thursday morning (November 4). The superstar rapper was expected to be released around 1AM but apparently needs to ride out one more day before he is a free man.

"His time was miscalculated. He owed, he owes one day of 'good time,' so it's gonna be another night," Officer Carl Carabello said Thursday as MTV News awaited the New Orleans lyricist's release outside the rapper's jail. Carabello added that "good time" is reduced when an inmate runs into trouble behind bars. "If you get an infraction in jail, they'll take away 'good time' — time that you accumulated for good behavior."

Although the officer did not confirm what may have caused the delay of Weezy's release, it is possible that a May incident in which the MC was caught with headphones and an MP3 player, which is a violation of prison rules, may have come into play. However, a spokesperson for the New York City Department of Correction told MTV News on October 5 that the MP3 player flap would not land Weezy additional jail time.

Carabello said Wayne would be released "probably tomorrow" (Friday, November 5). A spokesperson for Rikers Island Correctional Facility, Officer Daniels, confirmed to MTV News that Weezy remains in prison but was unable to comment on when the rapper may be released or whether his time was extended due to an infraction.
Via MTV, and Free Weezy already!