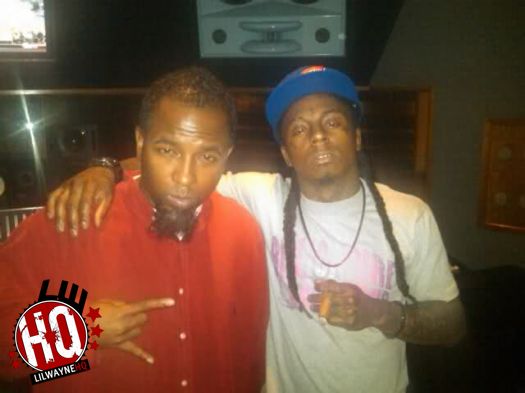 Complex spoke to Tech N9ne about what it was like working with Lil Wayne in the studio, and what we can be looking forward to from the rappers collaborating:
On working with Lil Wayne on a song for Tha Carter IV

"It was really enjoyable to see Wayne like what I do. I went down to Miami at their studio The Hit Factory. I got there late the first night, like at one. They got there at 12. I started writing it around one. Fell asleep at 2:30, left the studio, and said, 'Yo, I've got to come back the next day.' And then we came back the next night and I got to the studio and recorded it before they returned to the studio. So by the time he got to the studio, we already had it recorded with his engineer Mike Banger. So he got to hear it and he really enjoyed it—he listened to it like three times. He saluted me and everything. It was a beautiful feeling man. We did one song for Tha Carter IV and he's doing one for my album. I mean, I can't really describe the song we did, but it's MCing, rapping. Just going. You know how he was doing 'A Milli' and it was just rapping? Boom. That's what we did. We brought our MCs to the table. Rapping, motherfucker. We don't have to have no certain subject, we were just going. I have no idea who produced the track. He didn't even know.
So it looks like Tune will be on Tech's album (the song will be called "Fuck Food"), and Weezy will have a verse from Tech on Tha Carter IV.