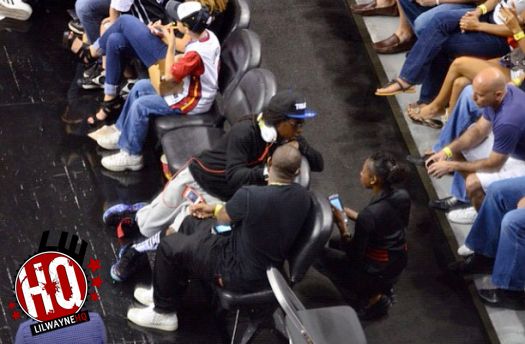 It looks like Lil Wayne is heading more and more into the fashion business. Weezy has already released his TRUKFIT clothing line and now he plans to release his first signature shoe line. VIBE spoke recently with Tune about his first line of kicks, but he didn't want to give away too many details. Tunechi did say that the shoes will not be released through TRUKFIT, Reebok or Nike and we will get an official announcement in the next few weeks.
VIBE: Do you guys plan on doing Trukfit shoes?
Lil Wayne: That will probably be further way down the line. I do have a shoe coming out soon but it won't be Trukfit. I have shoe with a well-known company. I just don't want to say yet because I haven't dotted the line yet. But it's done

Can you give us any hints? Is it going to be a major shoe company like Nike or Reebok?
Nah, it's not a Nike or Reebok, I can tell you that much.

We've seen you in Supras heavy…
Uh-oh. Watch out [Laughs].