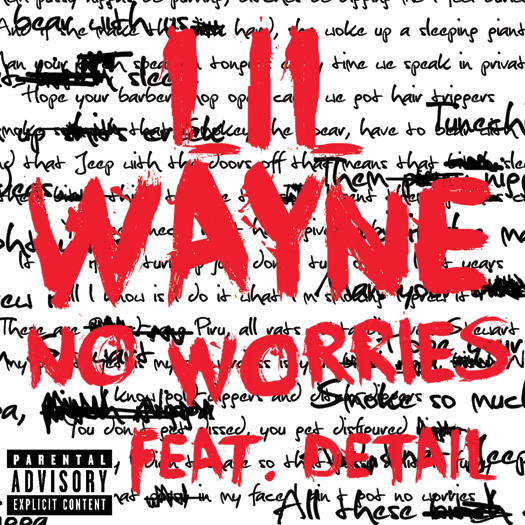 The second single from Lil Wayne's forthcoming I Am Not A Human Being II album is now officially on iTunes. The song, which we have already heard on Dedication 4, is called "No Worries" and features Detail on the hook.
There is no word yet on if Weezy will be shooting a music video for this single, but most-likely he will be, so hopefully we get to hear some news about that soon. Tune's I Am Not A Human Being II album currently has no release date either, but we can be expecting the project to drop at the end of this year.
Click here to purchase Lil Wayne's new single "No Worries" on iTunes!
I love this song and it seems to get better every time I play it haha! Detail did his thing on the chorus too!! What are your thoughts on the single ❓