After Lil Wayne's red colorway SW1 shoe with Stevie Williams was so popular, SUPRA have decided to release 3 more sneakers with Tunechi before he will drop his Chimera line on May 1st.
SUPRA are calling these 3 shoes the "Vice Pack" collection and they will include: Vaider Light "Candy Paint" (cost $115), Skytop III "White Cup N Purple Stuff" (cost $125), and S1W "Real Tree Camo" (cost $105). You will be able to purchase these sneakers from SUPRA's website soon.
Weezy F Baby has already been spotted rocking the "Candy Paint" sneakers at the 2012 MTV Video Music Awards and the "Real Tree Camo" sneakers at Game 6 Of The National League Championship Series. But if you want to see a more close-up view of the footwear, then you can do so below!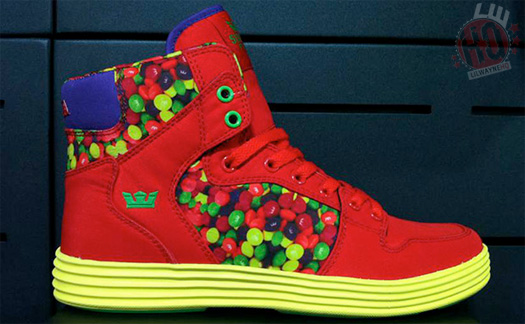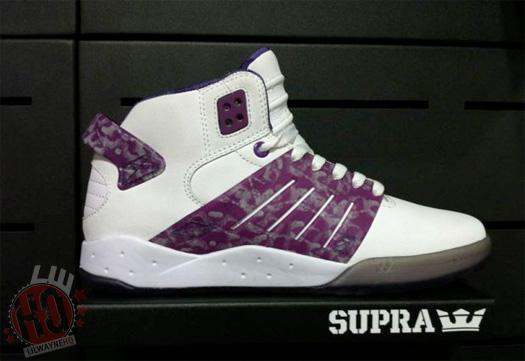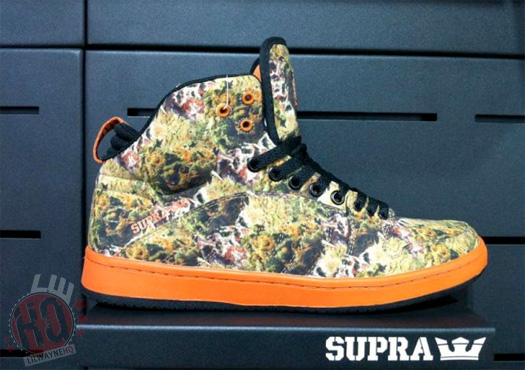 Props Complex