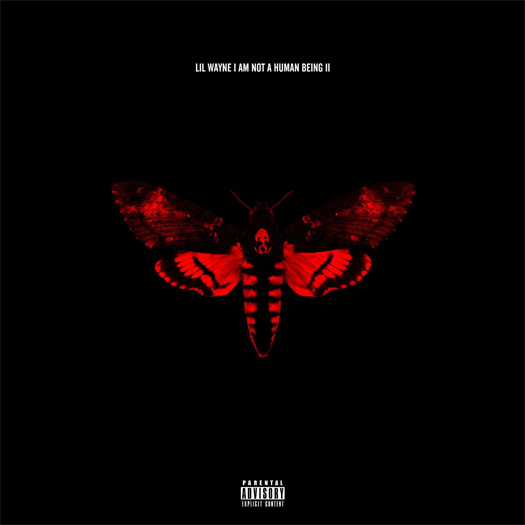 Lil Wayne's upcoming album, I Am Not A Human Being II, has just been added to Amazon for pre-order. The standard edition will cost $13.99 and the deluxe edition will cost $18.98. I Am Not A Human Being II will be released in stores on March 26th.
If you missed the updated tracklist with new songs and features including Cory Gunz, Shane Heyl and Trina, you can view that here. Weezy F Baby's "Lay It Down" and "My Homies Still" records have been removed from the standard edition and added to the deluxe edition, so the two tracks replacing those on the standard edition are now "Wowzers" and "Hello".
You can also pre-order Tune's I Am Not A Human Being II album in a bundle package that comes with a hoodie, bracelet, key chain, and more from his online store for $130!