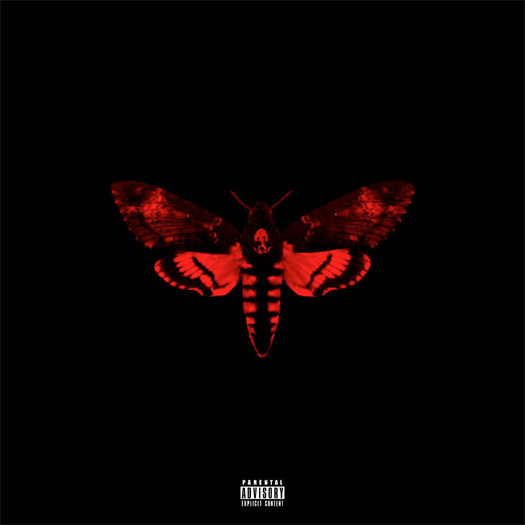 The official tracklisting for Lil Wayne's forthcoming album, I Am Not A Human Being II, has just been revealed online. I Am Not A Human Being II will be released in stores on March 26th!
There are a total of eighteen songs on the album that include features from 2 Chainz, Big Sean, Detail, Drake, Future, Boo, Gudda Gudda, Soulja Boy, Gunplay, Juicy J, Shane Heyl, Trina, Dre, Cory Gunz, and Nicki Minaj. Other records that will be included on this project which we have previously heard are: "My Homies Still", "No Worries", "Bitches Love Me", "Curtains", and "Rich As Fuck".
In a LilWayneHQ.com exclusive, you can view the updated tracklist after the jump below.
01. Lil Wayne – IANAHB
02. Lil Wayne – Curtains (Feat Boo)
03. Lil Wayne – Days And Days (Feat 2 Chainz)
04. Lil Wayne – Gunwalk (Feat Gudda Gudda)
05. Lil Wayne – No Worries (Feat Detail)
06. Lil Wayne – Back To You
07. Lil Wayne – Trigger Finger (Feat Soulja Boy)
08. Lil Wayne – Beat The Shit (Feat Gunplay)
09. Lil Wayne – Rich As Fuck (Feat 2 Chainz)
10. Lil Wayne – Trippy (Feat Juicy J)
11. Lil Wayne – Bitches Love Me (Feat Drake & Future)
12. Lil Wayne – Romance
13. Lil Wayne – God Bless Amerika
14. Lil Wayne – Wowzers (Feat Trina)
15. Lil Wayne – Hello (Feat Shane Heyl)
16. Lil Wayne – Lay It Down (Feat Nicki Minaj & Cory Gunz)
17. Lil Wayne – Hot Revolver (Feat Dre)
18. Lil Wayne – My Homies Still (Feat Big Sean)
19. Lil Wayne – Shit Stain
Which song are you most looking forward to listening to ❓