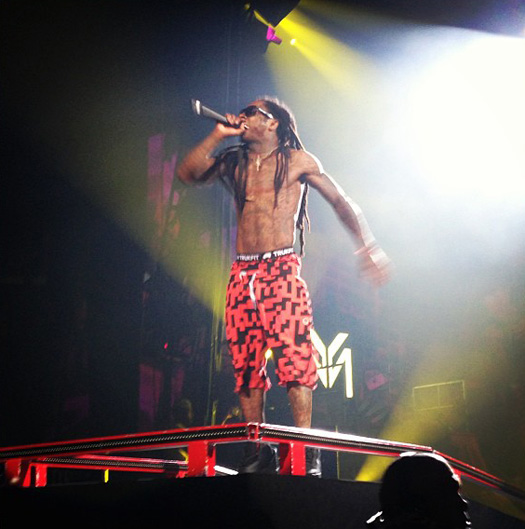 Yesterday, Lil Wayne performed live at the Sleep Train Arena in Sacramento, California for a stop on his America's Most Wanted tour. Tunechi was rocking a black TRUKFIT hat, a white TRUKFIT t-shirt, a pair of camo TRUKFIT sweatpants, and a pair of red TRUKFIT digital sweatshorts.
The next stop on the music festival will take place at the Sleep Train Pavilion in Concord, California on August 30th. You can view more photos of Weezy F Baby performing with Birdman and T.I. after the jump below!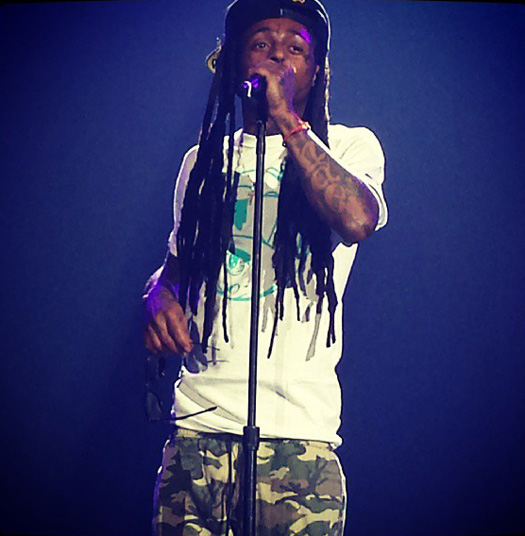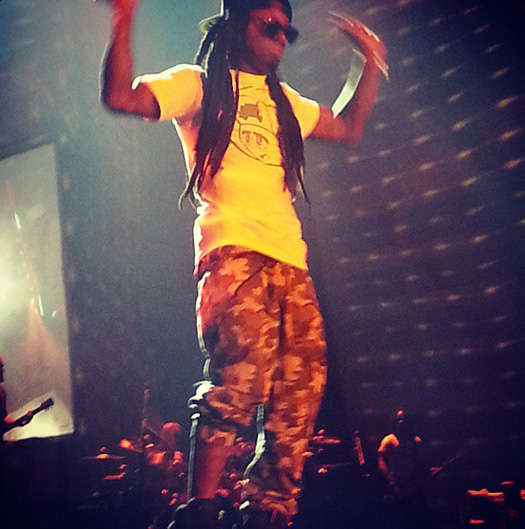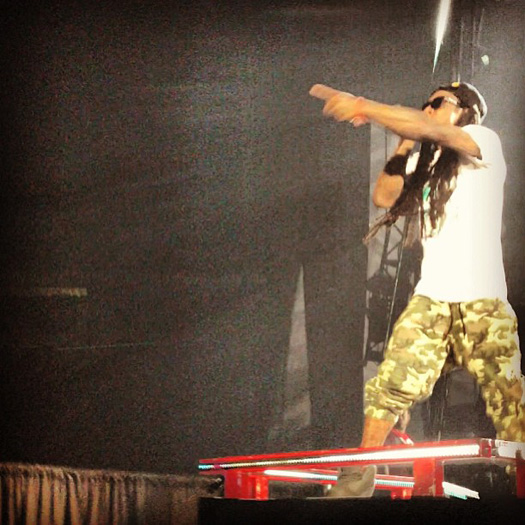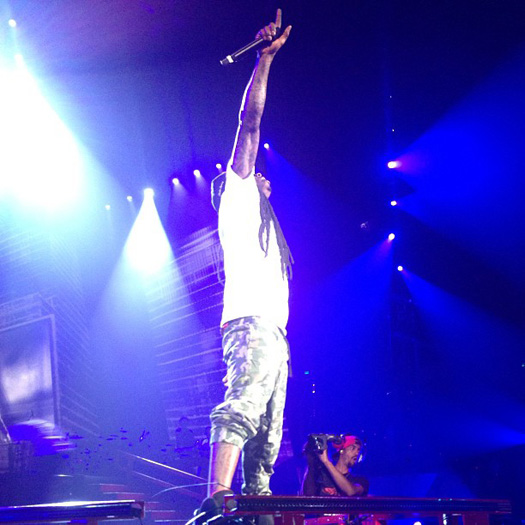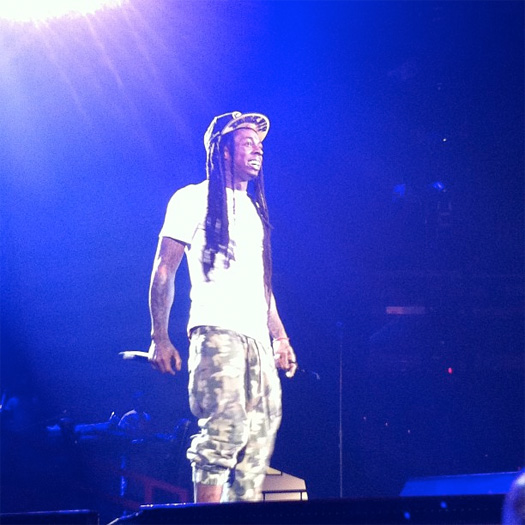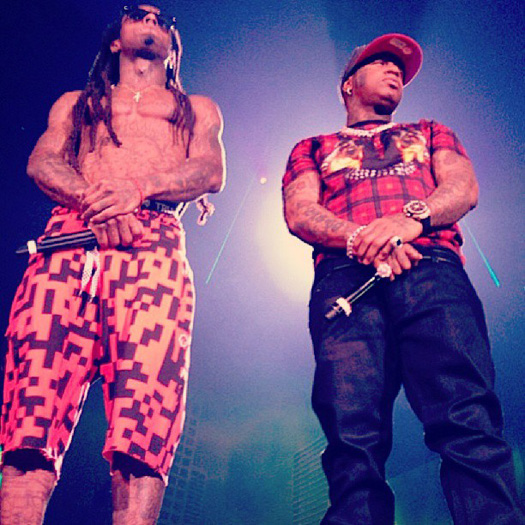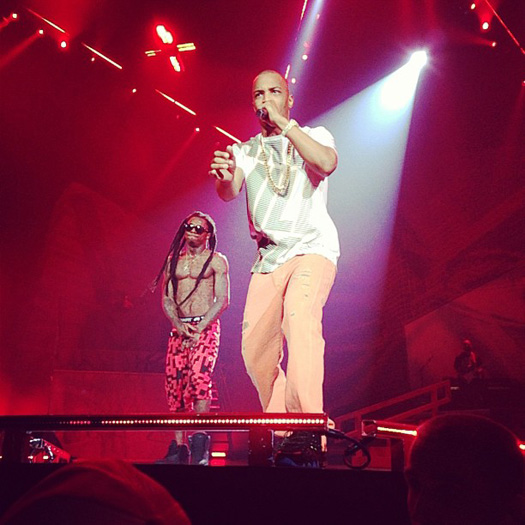 Photo credit: Amanda Salas and Paige Charbonnier.