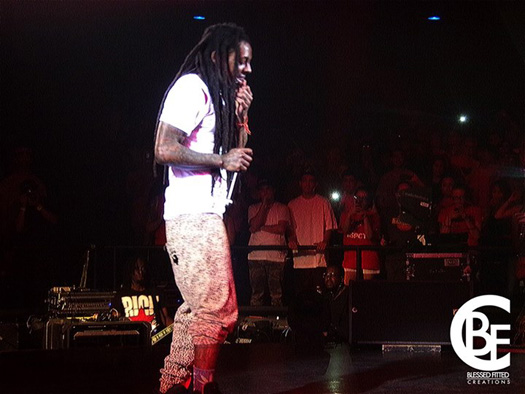 Lil Wayne performed live at the Celebrity Theatre in Phoenix, Arizona for a benefit concert on September 3rd. All of the proceeds from the event went towards a charity called the Carter Fund, which offers after-school programs for the youth in Arizona.
The show was originally supposed to take place on September 2nd, but it had to be rescheduled for the following night after Tunechi had some flight problems trying to fly from Los Angeles to Phoenix.
You can view ten more photos of Weezy F Baby as well as some footage of him performing "How To Love", "The Motto", "Tapout", "Bicthes Love Me", and "No Worries" after the jump below, courtesy of Judith Morales!