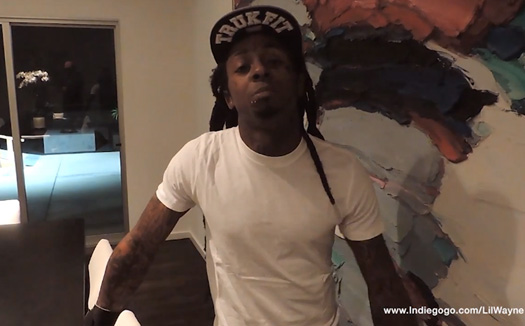 Lil Wayne has partnered up with The Motivational Edge, which is a non-profit after school program that motivates the youth towards academic achievement and increases their self-confidence in life, to launch a campaign titled Indiegogo. You can read what Tune and the CEO of the organization, Ian Welsch, said about the campaign below:
"Hi I'm Lil Wayne, I stand behind the mission of The Motivational Edge not just because I support these kids, but because I was one. I grew up in New Orleans in a neighborhood called Hollygrove. I didn't have a lot. What I did have was music and education. I knew that if one didn't get me out, the other would, but then I finally learned I wouldn't get out of anything without education. I personally donated to this cause and now we need your help."

"I am beyond thrilled that Lil Wayne has gravitated towards our organization. He not only understands the challenges that our youth face but also truly sees the positive impact that we are having on youth in South Florida. Due to his support and altruistic efforts, we are now primed to take our programs to youth around the nation, beginning in Phoenix, Arizona in early 2014."
The goal is to reach a total of $200,000, so that The Motivational Edge can spread their after school youth programs across the United States of America. Weezy F Baby has already donated $30,000 to the campaign.
You can find out more information about how the Indiegogo campaign works, what they try to accomplish, and how to contribute to their $200,000 goal on their official website here.