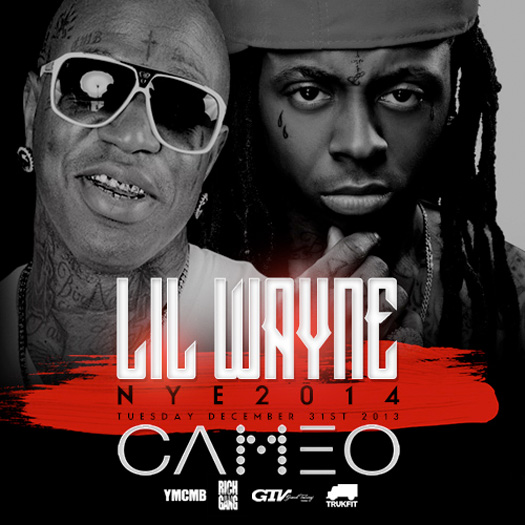 If you are wondering how Lil Wayne will be celebrating New Year's on Tuesday, December 31st, he will be attending CAMEO nightclub in Miami, Florida with Birdman.
So if you want to spend the last moments of 2013 and ring in the new year with Weezy F Baby himself, you can do so by purchasing tickets here!
There are plenty of ticket packages available that you can buy, which start at $50.00 and go all the way up to $100,000.00. The highest VIP package will let you and four friends meet Tune himself at his recording studio.